Bridgeport police on Monday found the black 2016 Audi Q5 that had been stolen from outside 15 Rocaton Road the week before.
The car, valued at $42,000, had been left unlocked overnight outside the house. Someone drove off with it overnight Tuesday to Wednesday, Feb. 21 to 22. The 59-year-old owner told police that the car was unlocked and one of the sets of keys was missing.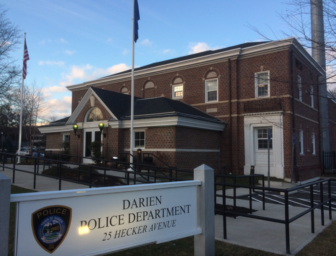 It was found at about 8 p.m. near an intersection in downtown Bridgeport according to Darien police Lt. Jeremiah Marron. The car was impounded, and Darien detectives processed it starting at 7 a.m. the next morning, he said. Marron said the car appeared to be in fine shape and wasn't damaged.
Marron refused to tell Darienite.com whether or not the key was found with the car or if there was any sign the car had been broken into.
"No additional information is being released at this time due to the ongoing criminal investigation," he said.
_________
Like this article? …
_________
The car was stolen at a time when numerous unlocked cars were entered in Darien. Darien Police have asked residents to lock their car doors overnight because the town is developing a reputation as a place where thieves don't even have to break in to steal something. In one instance late at night, a thief stole from a vehicle in a garage after the garage window had been left open.
Police, stepping up their monitoring of streets late at night have questioned a number of nighttime pedestrians in town after midnight, but most of the questioning has been focused in the area around the Post Road near the Stamford border. The Rocaton Road theft was in the central part of town.
_________
See also: