"White goods" are non-freon appliances, such as washers, dryers, stoves and microwaves, and they can be recycled in the scrap metal area — no fee.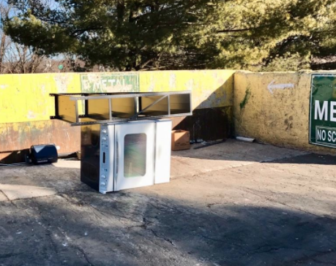 A $15 fee is required for refrigeration equipment (freezers, refrigerators, air conditioners and dehumidifiers) for freon recovery. See attendant in scale house!
_____________
Like this article? …
_____________
— This is an announcement from the Darien Recycling Center on Facebook. Like that page on Facebook and you can get your tips directly, as soon as they come out, and keep informed on other recycling information. Find out more about recycling in Darien here.
Other recent recycling tips: