Metal food and beverage containers can be recycled in single stream, BUT …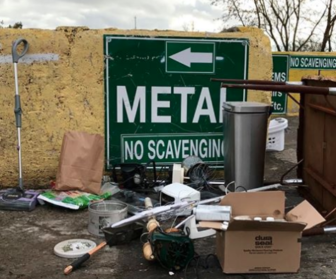 … most other unwanted metal items are best recycled at this drop-off, located across from the transfer station.
Questions? Ask any one of the attendants working at the facility.
— an announcement from the Darien Recycling Center on Facebook (we've changed the punctuation). Like that page on Facebook and you can get your tips directly, as soon as they come out, and keep informed on other recycling information.