Shake Shack is back before the Darien Zoning Board of Appeals with a new request to get approval for signs larger than the town zoning regulations currently allow.
The reapplication has new arguments to justify signage slightly smaller than what the ZBA rejected in the original application for a zoning variance.
The new application has a statement from a signage expert who writes that at least some of the signs need to be large enough for passing drivers to read from a safe distance before the driver decides to turn into the parking lot of the restaurant.
What They're Requesting
Other changes in the application are a reduction in the height of the front sign (Sign #1) by 2 inches (from 24 inches high to 22), moving the burger logo from spots near the top of the building walls down to where the signs are and removing a band of words from the building.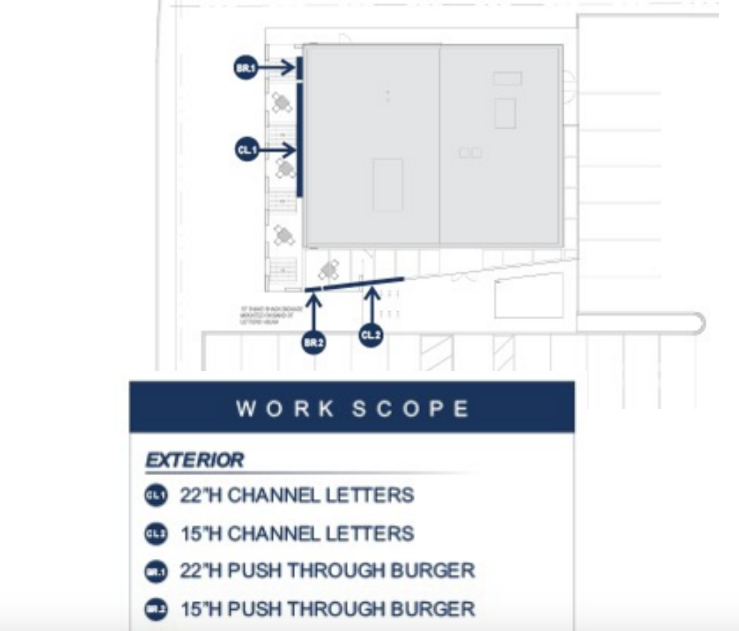 Here's where the signs (CL) and the burger logo (BR) would be located on the front and southwest side of the building (on this map the Post Road is on the right).