A 25-year-old Darien woman was charged with driving under the influence after a police officer saw her traveling fast on Riverside Avenue, pulled her car over and smelled alcohol, Westport police said.
Westport police gave this further account (including accusations not proven in court):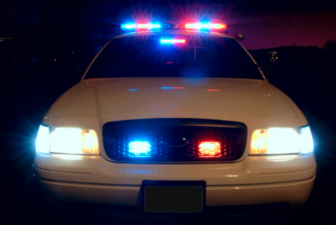 At about 2 a.m. on Wednesday, the officer saw a gray Toyota being driven north at a high rate of speed.
When the car was stopped and the officer spoke with the driver, the officer saw that her eyes were glassed over and she talked slowly and with slurred speech.
She was given field sobriety tests and couldn't complete them, so she was charged with driving while under the influence.
At the police station, a breath test showed her blood-alcohol level was above the legal limit. She is scheduled to appear Friday, Jan. 13, in state Superior Court in Norwalk.
See also: DUI for Darien Man after Nighttime Crash in Greenwich (Jan. 6)
Editor's note: Links (like the one above) from street names on Darienite.com to Google Maps are meant to indicate where the street is located, not the exact location on the street, unless an address is given or a more exact location is noted. The "pin" on Google Maps isn't meant to designate a particular spot.