A 30-year-old Darien man was charged with driving under the influence after a 1 a.m. car crash last Friday, Dec. 30 in Greenwich.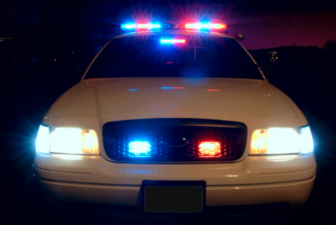 Greenwich Police described what happened with this account (including accusations not proven in court):
The driver tried to merge into traffic on Bruce Park Avenue from a parking space into the roadway, causing the crash.
___________
— This article is adapted from one published by Greenwich Free Press.
___________
When police arrived, the man was unable to provide his license and didn't have valid insurance. Police smelled alcohol on him and had him take field sobriety tests, which he couldn't perform well enough.
Along with driving while under the influence, the Mansfield Avenue resident was charged with driving without a license, unsafe movement and driving without insurance.
He was later released on $250 bond and is scheduled to appear Jan. 13 in state Superior Court in Stamford.
_________
Like this article? …