On Sunday, Jan. 27 the Darien Library and League of Women Voters of Darien will co sponsor the film RBG, an award-winning documentary chronicling the personal and professional life of indomitable Supreme Court Justice Ruth Bader Ginsburg.
The program begins at 2 p.m. in the Community Room at the Darien Library and is free and open to the public.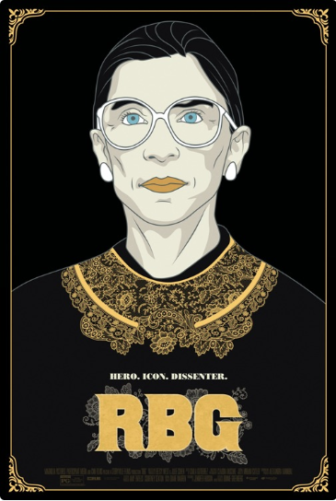 At the age of 84, U.S. Supreme Court Justice Ruth Bader Ginsburg has developed a breathtaking legal legacy while becoming an unexpected pop culture icon.
But without a definitive Ginsburg biography, the unique personal journey of this diminutive, quiet warrior's rise to the nation's highest court has been largely unknown, even to some of her biggest fans — until now.
(2018) Rated PG for some thematic elements and language; 96 minutes; Presented with captions for the hearing impaired.
_____________
Official website | IMDb | Rotten Tomatoes | Metacritic | Wikipedia
_____________