Florence J. Bianco, 91, a lifelong resident of Darien passed away peacefully on Sunday, Sept. 9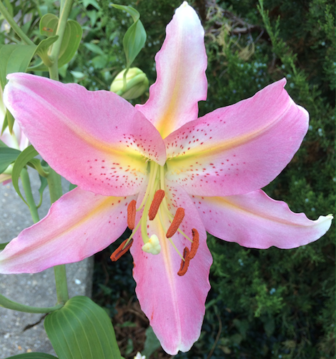 She was born in Darien to the late Frank and Catherine Alonzo Bianco.
Florence was a graduate of Darien High School, Class of 1946. She was employed by Pitney Bowes for 43 years and enjoyed a long retirement before her recent illness.
She is survived by her devoted sisters, Mary DeCarlo and Nancy Dorcey, as well as many nieces, nephews, cousins and friends.
Besides her parents, Florence was predeceased by her brother in law Alfred R. DeCarlo, Sr. and two nephews, Alfred R. DeCarlo, Jr. and Peter F. Dorcey.
_______________
— an obituary from Nicholas F. Cognetta Funeral Home & Crematory
A funeral procession will be leaving the Nicholas F. Cognetta Funeral Home & Crematory, 104 Myrtle Ave., Stamford at 9:30 a.m., Friday, Sept. 14, 2018 for a Mass of Christian Burial to be celebrated at 10 a.m. at Church of St. Cecilia, 1184 Newfield Ave., Stamford. Entombment will follow at Spring Grove Mausoleum, Darien.
Family and friends may call from 4 to 8 p.m. at the funeral home on Thursday, Sept. 13.
In lieu of flowers, the family requests that donations be made in Florence's memory to Constellation Hospice, 14 Westport Avenue, Norwalk, CT 06851
To leave online condolences, please visit the funeral home website.