Tickets go on sale July 5 for "Dunkirk" at The Maritime Aquarium at Norwalk, the only place in Connecticut where Christopher Nolan's World War II drama will play in the immersive 70mm IMAX film format.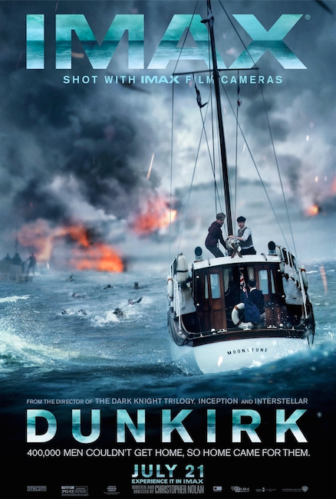 "Dunkirk" opens Thursday, July 20. Nolan reportedly shot nearly the entire movie with IMAX cameras, and the fullest way to experience "Dunkirk" is possible only at The Maritime Aquarium.
_____________
— an announcement from the Maritime Aquarium
_____________
The popular South Norwalk attraction has the state's largest IMAX screen (six stories tall) and still projects with film, which movie buffs – including, apparently, Nolan – know is the brightest, sharpest and clearest format.
(A frame of IMAX film has upwards of 18,000 pixels of resolution, compared to 1,920 in a home HDTV.)
"Dunkirk" will play at The Maritime Aquarium at 7 and 9:30 p.m. July 20 to 30. It then will show at 7 p.m. Mondays through Thursdays, and at 7 and 9:30 p.m. on Fridays, Saturdays and Sundays.
The Maritime Aquarium's is one of only about 30 IMAX theaters in the country that will offer "Dunkirk" in 70mm film projection. To encourage movie-goers to see the movie in those theaters, Warner Bros. is permitting the theaters to offer advance sales first.
Get your tickets at the Aquarium box office or online.

"Dunkirk" tickets at The Maritime Aquarium are $15 for adults and $12 for children 12 & under. Aquarium members receive $1 discounts.
With its 70mm IMAX film projection, The Maritime Aquarium's theater combines the brightest, clearest images at almost 10 times the resolution of standard-projection formats with powerful, laser-aligned digital sound and customized theater geometry to create the world's most immersive film experience.
"IMAX cameras are big, heavy, expensive and noisy, but Christopher Nolan has been using them more and more in his movies," Aquarium spokesman Dave Sigworth said of the director of "The Dark Knight" trilogy, "Interstellar" and "Inception."
"In interviews, Nolan often says he uses the IMAX format to make his movies an experience," he said. "'Dunkirk' certainly looks to be that."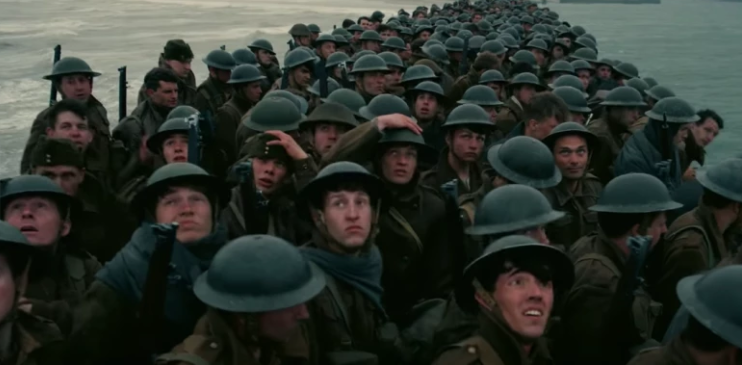 Sigworth noted that much of what Nolan captured with the IMAX camera will be cropped off when "Dunkirk" is shown in local cinemas, whose screens are more horizontal.
"At The Maritime Aquarium, 'Dunkirk' will fill our screen, so audiences will see up to 40 percent more of the action," he said.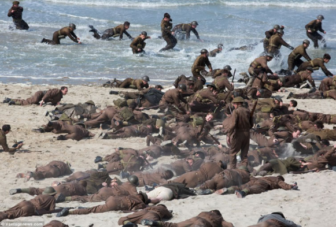 "Dunkirk" tells the true story of the heroic evacuation in May 1940 of some 338,000 Allied soldiers trapped on the English Channel shoreline by an advancing German army.
Under air and ground cover from British and French forces, troops were gradually evacuated from the beach using every serviceable naval and civilian vessel that could be found.
The two-hour film stars Tom Hardy, Mark Rylance, Kenneth Branagh, Fionn Whitehead and One Direction's Harry Styles. It's rated PG-13.
Get more details about other IMAX movies, as well as exhibits, cruises, camps and programs, this summer at the Maritime Aquarium website.