Are you an 18-25 year-old high school graduate who is unemployed and has never earned a college degree? You may be eligible for a free scholarship to complete an Allied Health Certificate at Norwalk Community College (NCC).
The Career Connections program at NCC offers scholarships, clinical internships, career coaching and a workplace strategies class for eligible students to complete any of the following Allied Health Certificates at Norwalk Community College: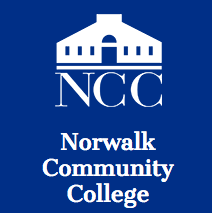 Phlebotomy Technician    (runs 9/5 – 12/16)
Certified Nurse Aide         (runs 9/6 – 12/1)
Pharmacy Technician        (runs 9/12- 11/16)
Physical Therapy Aide       (runs 10/4-11/8)
Homemaker Companion  (runs 10/7-11/11)
Enroll now, classes begin soon. An Allied Health Certificate can be the first step in launching a career with a clear path for advancement.  Allied Health is one of the fastest-growing employment sectors in Connecticut.
To get more information about additional Allied Health Certificates eligible for Career Connections scholarships, go to this Web page on the college website.
For even more information on eligibility, and to get an application, contact Lauren McGuire at (203) 857-3307 or lmcguire@norwalk.edu.