Join us for this interactive dance class, "A Taste of Ballroom" at the next meeting of Senior Moments, a monthly coffee and conversation program designed specifically for seniors, at 3 p.m., Thursday, Jan. 19.
___________
— an announcement from Darien Library
___________
Attendees will be introduced to the basic steps of ballroom dance. You can practice solo or with a partner. At the conclusion of this event, attendees will have built skills and become confident in partner dancing.
To register for this program, please call 203-655-1234 or register here.
About the Instructor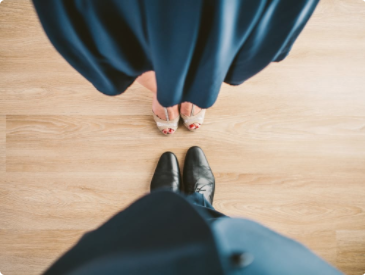 Sharyn Farrell has been teaching Ballroom, Swing dance, and Line Dance to all ages and abilities for over 15 years. She has been professionally trained in several forms of dance and yoga.
These disciplines all help her to communicate the joy of movement in a personalized and powerful way. Her teaching style is light-hearted, clear, and playful for anyone who wants to experience, and share with others, more of who they are!
All classes foster lifelong skills for empowered relationships, physical fitness and team building.