No one challenged the slate of Republican candidates proposed by the Republican Town Committee at Tuesday night's GOP Caucus, attended by fewer than 30 people in Town Hall Auditorium.
Dennis Maroney, currently the chairman of the Representative Town Meeting's Education Committee, was endorsed by the town committee and now the caucus.
Board of Education Chairperson Michael Harman was not endorsed for re-election by the town committee and did not challenge that decision by becoming a petition candidate at the caucus. Board of Education member David Dineen was endorsed for re-election. Harman was the only incumbent rejected by the town committee.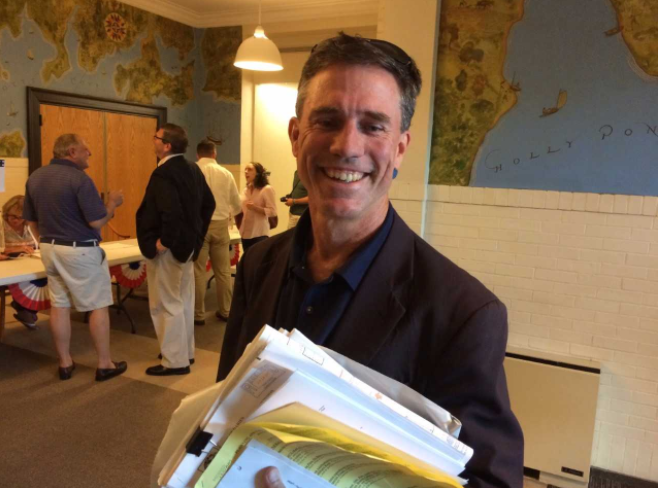 Stephen Olvany came to Town Hall with the papers he had for Tuesday night's Planning & Zoning Commission meeting. He was endorsed for another term on the commission.