Girls from kindergarten through Grade 5 and their fathers are invited to the Daddy Daughter Dance organized by Darien Parks & Recreation Department.
Tickets are limited for the event, which takes place from 7 to 9 p.m., Friday, March 23. Registration is required.
Here's more information from an online announcement: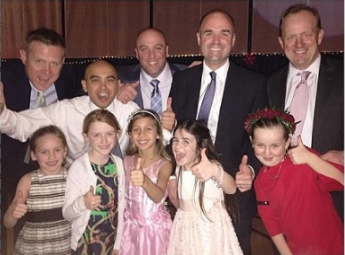 "Darien Parks & Recreation presents a magical night for you and your daughters to spend an evening together. The Town Hall Gymnasium will be transformed for dancing and enchanting.
"Individual tickets include refreshments and a photo booth picture so you can save this memory forever. There will be dancing, food, and DJ entertainment."
Registration is required to attend. You can register here.
*IMPORTANT* Please just sign up your daughter — the $40 fee covers both the daddy/daughter couple. The additional $10 fee is only applied to families with multiple daughters in attendance.
For more information, call Darien Parks & Recreation Department at (203) 656-7325.