Spend part of the afternoon with the whole family at Darien Library's presentation of "Willy Wonka & the Chocolate Factory" from 2 to 3:45 p.m., Saturday, Dec. 29 in the library's Community Room.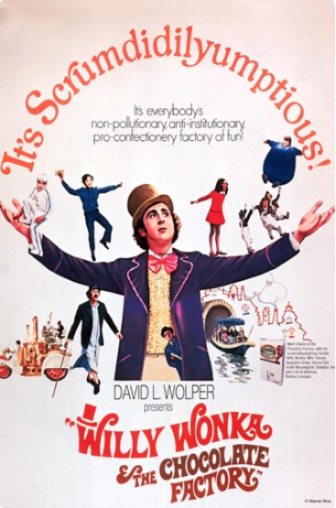 The movie runs 98 minutes and is appropriate for children age 3 and up, accompanied by caregivers.
— This article is adapted from a Darien Library announcement
Based on the beloved novel by Roald Dahl, a poor boy named Charlie Bucket wins a ticket to visit the inside of a mysterious and magical chocolate factory in his town.
When he experiences the wonders inside the factory, the boy discovers that the entire visit is a test of his character, with a marvelous reward if he passes muster.
The movie stars the late Gene Wilder, who was a longtime Stamford resident.