The Opus Luncheon Honoring Alumnae, which is sponsored by Halstead Property, LLC and Barrett Bookstore, will take place from 11:30 a.m. to 1 p.m., Wednesday, March 1 at The Country Club of Darien. Local author Sara Goff will serve as keynote speaker.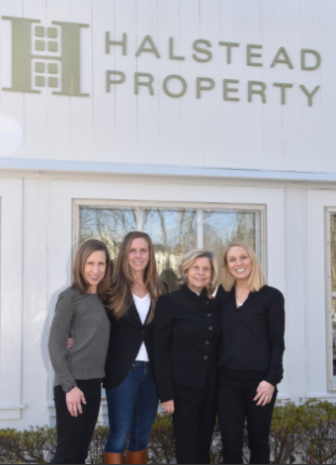 Opus for Person-to-Person invites the public, Opus members, alumni and guests to mingle and reconnect with old friends, while supporting Balloons for Campers Day.
____________
— an announcement from Opus for Person-to-Person
____________
Tickets are $65 per person, which includes lunch and a signed copy of I Always Cry at Weddings.
USA Today says about "I Always Cry at Weddings," "The cast is vibrant, and the author describes every character as so unique that you cannot only see them, but hear the inflections in their voices. I can't say I've ever read a romance that has taken this particular path, and … I found it refreshing!"
Sara will share stories of self-discovery and finding fulfillment from her own life, stories that have influenced her writing and have changed the way she measures happiness.
Tickets are now available on the Opus for Person-to-Person website.
Tables of 10 are also available for purchase.
Proceeds from the benefit will go to The Opus Balloons for Campers Day. This annual event raises money for Person-to-Person's Campership program, which helps send nearly 500 Stamford public elementary school students from low-income families to summer camp each year.
For more information on the Opus Alumnae Luncheon, please contact Rebecca Morrison rcaindc@aol.com.
About Opus for Person-to-Person
For more than 15 years, Opus, a volunteer group within Person-to-Person, has supported the Norwalk and Darien-based agency through fundraising efforts and public awareness.
Last year, nearly 24,000 people received assistance from Person-to-Person including food and clothing, funds for scholarship and camp programs, layettes for babies, emergency financial assistance for security deposits, rents and utilities, a holiday toy store and more.
For information on this growing group of more than 200 women, and to learn how to get involved, visitwww.opus4p2p.org.