Darien Library presents the No-No Boy Project: songs, films, and stories of the Asian American Experience. The event takes place from 5 to 6 p.m., Sunday, Sept. 16 in the library's Community Room.
The No-No Boy Project is a multimedia concert featuring the music of singer/songwriter Julian Saporiti.
Inspired by his doctoral research at Brown University, as well as his experiences growing up as the son of a Vietnamese refugee in Tennessee, Saporiti's original songs, interwoven amongst stories he has collected through the years, are performed against a backdrop of projections displaying archival photographs and films.
No-No Boy creates an immersive experience which shines a light on diverse but interconnected histories: WWII Japanese Incarceration, southeast Asian refugees, and kids in middle-America making sense of hyphenated identities.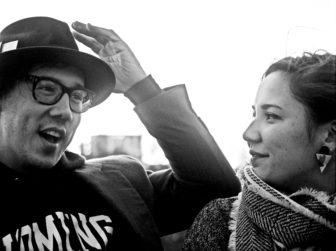 Saporiti is joined on stage by singer Erin Aoyama, a fellow Brown PhD student, and Darien native, whose participation in the project is deeply personal, as her grandmother was incarcerated at Heart Mountain, one of the ten Japanese American concentration camps.
Through music, storytelling and visuals, the No-No Boy concert brings often obscured American histories to audiences in a unique and captivating way.
At the core of this project, is a message which dozens of camp survivors have asked Saporiti to relay to his audiences, "DO NOT LET THIS HAPPEN AGAIN."