If you're driving later at night on Interstate 95 near Exit 4 and Exit 5 in Greenwich, expect delays from Monday, Sept. 18 through Friday morning, Sept. 29, as a project takes place to maintain the bridge there.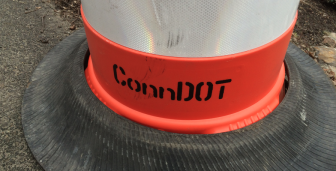 The work on the Riverside Avenue underpass will be done from 9 p.m. to 6 a.m., Mondays through Fridays, according to the Connecticut Department of Transportation.
Lanes on both the northbound- and southbound-traffic sides of the highway will be subject to closures. Drivers can expect delays both at Exit 4 and at Exit 5.
"This project is included in the Department of Transportation's 2017 bridge maintenance program to support state forces with bridge repairs and is being performed by Hammonasset Construction," said the ConnDOT announcement, which was released on Friday. "Motorists should be aware that modifications or extensions to this schedule may become necessary due to weather delays or other unforeseen conditions."