In the film "Lion," an Indian man who was adopted at the age of 5 by an Australian couple searches for his birth family.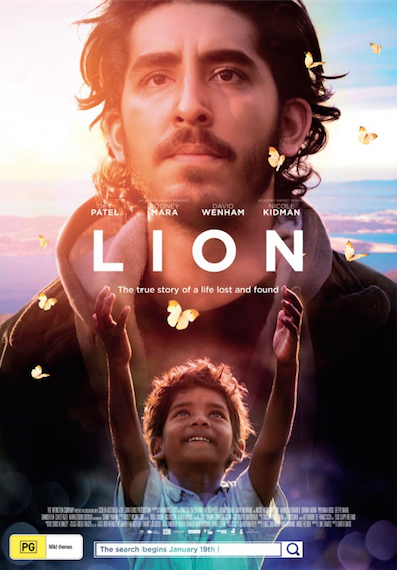 This 2016 film stars Dev Patel, Rooney Mara, Nicole Kidman, Sunny Pawar, David Wenham; Rated PG-13; 118 minutes; Presented with captions for the hearing impaired.
Darien Library is showing the film from 6:30 to 8:30 p.m. and from 8:45 to 10:45 p.m. on Friday, April 21 in the Community Room.
Official website | IMDb |