Noted jazz vocalist and pianist Katharine Hedlund, who grew up in Darien, will return to town Friday night for a benefit concert at the First Congregational Church of Darien.
Katharine, who grew up in Darien, is often compared to Norah Jones and Diana Krall but is a unique and captivating jazz/soul singer in her own right. She will be accompanied by two other former Darien residents: drummer Willie Bruno and bassist Nick Trautmann.
— an announcement from the First Congregational Church of Darien
The concert takes place Friday, Dec. 28 at 7 p.m. at the First Congregational Church of Darien, 14 Brookside Road.
There is no formal admission to the concert, but donations will be accepted to benefit STAR, a Norwalk-based not-for-profit organization serving individuals of all ages who have developmental disabilities, as well as providing support services to their families.
The special concert, "Katharine Hedlund and Friends," is part of the ongoing "Music At First" concert series at First Congregational Church bringing high-quality musical performances to the Darien community.
More About Katharine Hedlund
Katharine began her professional performing career when she was 13, playing original renditions of jazz standards with her trio in local clubs around New York City metropolitan area, including Fairfield County.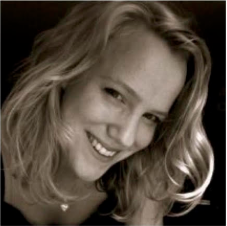 After graduating from Northwestern with degrees in both Jazz Piano Performance and Economics, Katharine relocated to Memphis — the birthplace of the blues — where she played and sang weekly at the historic Peabody Hotel and the Zebra Lounge in Overton Square.
Katharine is now continuing her education in San Francisco while continuing to perform as a singer/pianist.
She has performed in some of jazz's most prestigious venues, including The Green Mill Chicago, The Jazz Showcase Chicago, Dizzy's Club Coca Cola of Jazz at Lincoln Center, The New Orleans Jazz and Heritage Festival, Germantown Performing Arts Center, and The Sound Room in Oakland, California.