Darien residents can go to any of these Household Hazardous Waste Day dropoff programs to get rid of stuff if you don't want to wait for (or miss) Darien's June 3 drop-off day.
If you've already got some household hazardous waste you're itching to get rid of, start putting it aside.
The first of the drop-off programs takes place April 29 in Weston, the next is on May 6 in Greenwich. The last one is Oct. 28 in Wilton.
Here's the full list (and you can also find it here):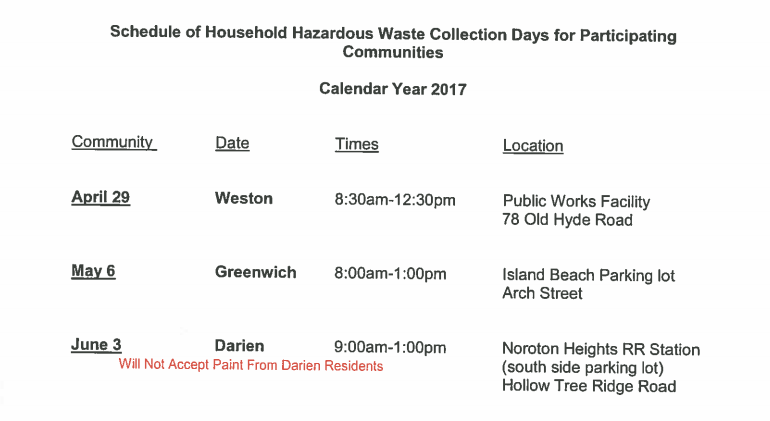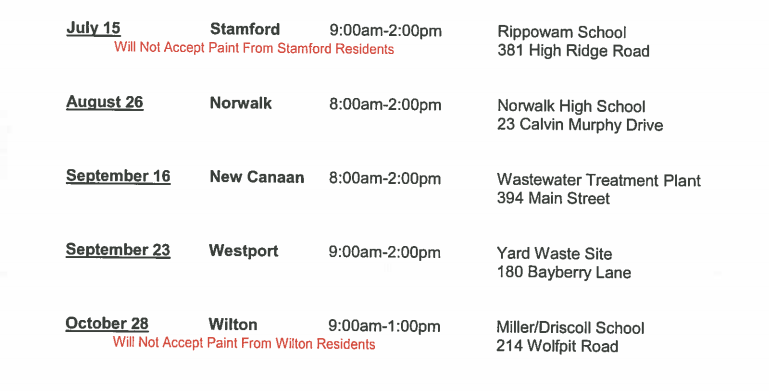 You can find out more here on what you can and can't drop off at the Darien Household Hazardous Waste Day program on June 3.