Come see the movie "Haze" on Monday night at Darien Library. The movie is about a college student from Fairfield County who died in September 2004 from alcohol poisoning after passing out on a couch in his fraternity house following a hazing initiation at the University of Colorado.
A panel discussion with questions from the audience will follow.
In 2008, the Gordie Foundation (named after the student, Gordie Bailey) produced Haze, a documentary telling Gordie's story and discussing the issues surrounding college drinking and hazing. This program is for parents and mature high-school aged students.
The Community Fund of Darien, Thriving Youth Task Force, YWCA/Parent Awareness, Darien Youth Commission, The Darien Library and The Community Fund's Youth Asset Team are co-sponsoring a screening of "Haze" from 7 to 8:30 p.m., Monday in the Community Room of Darien Library.
__________
— an announcement from the Community Fund of Darien
__________
After the screening, there will be a panel leading discussion and taking questions from the audience. Panelists are: Detective James Palmieri of Darien Police Department, Dr. Frank Bartolomeo of the Southfield Center for Development). DHS Senior Ryan Jones, a Youth Asset Team co-president, will moderate the panel.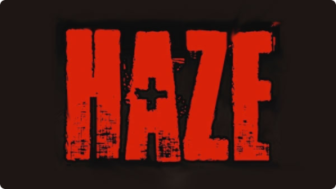 "As the Community Fund of Darien's Thriving Youth Task Force continues its powerful campaign about the concerns of underage drinking (especially binge drinking), there is simply no excuse to not see this film," said Alicia Sillars, Darien youth commissioner. "All young people along with their parents, need to see this film and together be a part of the conversation to keep themselves and their friends safe."
For more information, call Emily Larkin at The Community Fund of Darien at (203) 655-8775 or emily.larkin@communityfundofdarien.org.
Part of a 2016 flyer from the New York state "Talk-2-Prevent" campaign: