Here's what's coming for kids this July at Darien Library: a singer from The Lion King, a band from Brooklyn, a comic mime who tells stories (we suspect he talks); a chance to read a book, see the movie made from it and discuss, storytime at the library and at the beach.
Tsidii Le Loka Concert
Monday, July 9 at 4 p.m.
Tsidii Le Loka is best known for orginating the role of Rafiki in the original Broadway production of Disney's stage musical, The Lion King. This musical performance will engage the audience in contemporary culture and music influenced by South African traditions.
*Tickets will be distributed 15 minutes prior to the program. Space is limited.
Open. Grades K and up.
Rolie Polie Guacamole
Tuesday, July 17 at 10:30 a.m.
Join this award-winning "kindie" band from Brooklyn, NY for a high energy, interactive show that's a mix of funk, rock, and folk music mashed into original tunes about nature living, eating healthy, and staying active!
*Tickets will be distributed 15 minutes prior to the program. Space is limited.
Open. All ages with a caregiver.
R.W.D. (Read.Watch.Discuss.): "Wonder"
Tuesday, July 24 at 6 p.m.
Watch and discuss this book turned into a movie: Wonder by R.J. Palacio. Pizza will be served before the movie!
Families.
Rated PG. Running time 113 minutes. No registration required.
Summer Fun at the Library
Wednesday, July 25 at 4 p.m.
Comic mime Robert Rivest performs his favorite stories about summer and invites audience members to join in. Hear stories about the sun, swimming, camping, travel, friendship, ice cream, late nights, lightning bugs, and more! Everyone will learn amazing mime illusions and about how to create their own mime story.
*Tickets will be distributed 15 minutes prior to the program. Space is limited.
Open. All ages with caregiver.
Drop-In Storytimes
No registration needed!
Come on Everybody
Mondays at 10 a.m.
All ages with a parent/caregiver. Storytime for everyone featuring a short picture book movie.
Stories by the Sea
Starting July 10
Tuesdays at 10:30 a.m.
A family storytime for all ages at Darien's Weed Beach Park. This program is co-sponsored by the Darien Parks and Recreation Department.
*Patrons must have a beach pass to attend this program.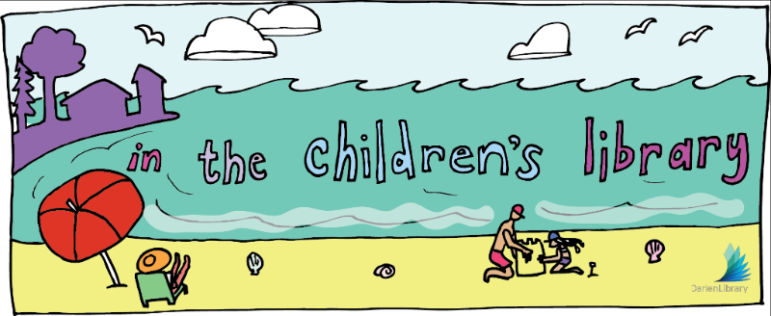 Toddler Tales
Wednesdays at 9:30 a.m.
Walkers (up to 36 months) with a parent/caregiver. This fast-paced storytime for lively toddlers includes books, songs, fingerplays, and movement.
Baby Laptime
Thursdays at 9:30 a.m.
Pre-walking babies and a parent/caregiver. Join us for fingerplays, songs, and bounce rhymes in this lapsit storytime.
Drop-In Programs
No registration needed!
Lego Club
Saturdays at 2 p.m.
Are you a Lego fan? Let's build something together! Stop by every Saturday to participate in collaborative Lego building with other kids. Ages 5 and up.
Borrow a Pass
Museum Passes
NYC and Connecticut are home to some of the greatest museums in the country. Darien Library is pleased to provide a variety of museum passes that will engage, excite, and inform you in a cultural learning experience. Place a hold on one today!