Darien Library's Friday Night Feature on Aug. 25 is "Norman: The Moderate Rise and Tragic Fall of a New York Fixer" (2016) starring Richard Gere. The two showings of the movie play at 6:30 p.m. and 8:45 p.m.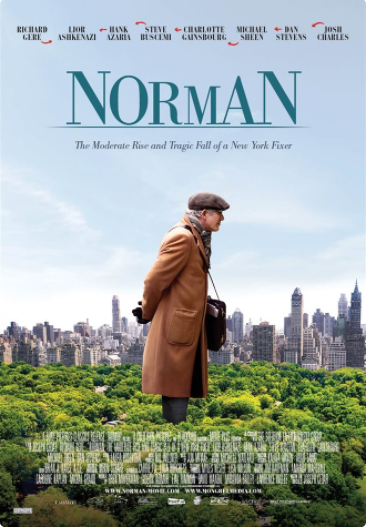 Norman Oppenheimer is a small time operator who befriends a young politician at a low point in his life.
Three years later, when the politician becomes an influential world leader, Norman's life dramatically changes for better and worse.
Also in the movie: Lior Ashkenazi, Michael Sheen and Steve Buscemi; Rated R; 118 minutes; Presented with Captions for the hearing impaired.
— an announcement from Darien Library.
This article originally was published Wednesday. The time stamp has been changed on Friday to put it higher on the Darienite.com home page.
___________
Official website | IMDb | Rotten Tomatoes | Metacritic | Wikipedia
___________