Darien Library is showing 'The Old Man and the Gun,' a 2018 movie starring Robert Redford, at 6:30 and 8:30 p.m.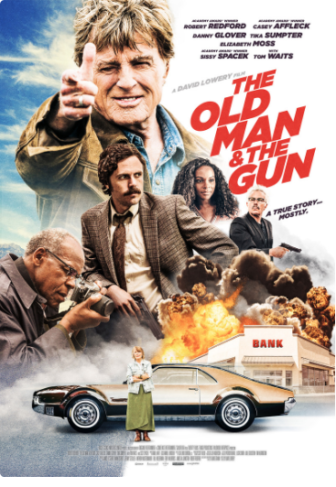 — an announcement from Darien Library
The film shown in the Community Room, runs 98 minutes and is free, like all Darien Library movie showings.
The movie is based on the true story of Forrest Tucker (Robert Redford), from his audacious escape from San Quentin at the age of 70 to an unprecedented string of heists that confounded authorities and enchanted the public.
Wrapped up in the pursuit are detective John Hunt (Casey Affleck), who becomes captivated with Forrest's commitment to his craft, and a woman (Sissy Spacek), who loves him in spite of his chosen profession.
The film is rated PG-13 for brief strong language; 93 minutes; Presented with captions for the hearing impaired.
____________
Learn more about the film:
Official website | IMDb.com | Metacritic | Rotten Tomatoes | Wikipedia (film) | Wikipedia (Forrest Tucker)
—The Old Man and the Gun (New Yorker article from Jan. 27, 2003 on which the movie is based)
—79 Years Old and His Life of Crime Appears to Be Going Strong (Los Angeles Times, 1999)
—What's Fact and What's Fiction in The Old Man and the Gun (Slate, Sept. 28)