Students at the Kids Care Clubs at Royle and Holmes elementary schools participated in activities to help others in the area.
— This article combines announcements from Holmes School Kids Care Club and At Home In Darien.
The Holmes School Kids Care Club continued its tradition of giving this month with a hat and mitten Drive for Inspirica, a homeless shelter in Stamford.
Students brought new hats and mittens to give to Inspirica residents and then decorated cards and gift bags for them.
The Royle School Kids Care Club met on Dec. 12 to complete a service project.
Gina Blum, executive director of At Home In Darien, a nonprofit organization dedicated to helping seniors stay connected to the community, spoke to 17 children in kindergarten through fifth grade.
The children then decorated and assembled a holiday craft and made personal greeting cards to give to seniors.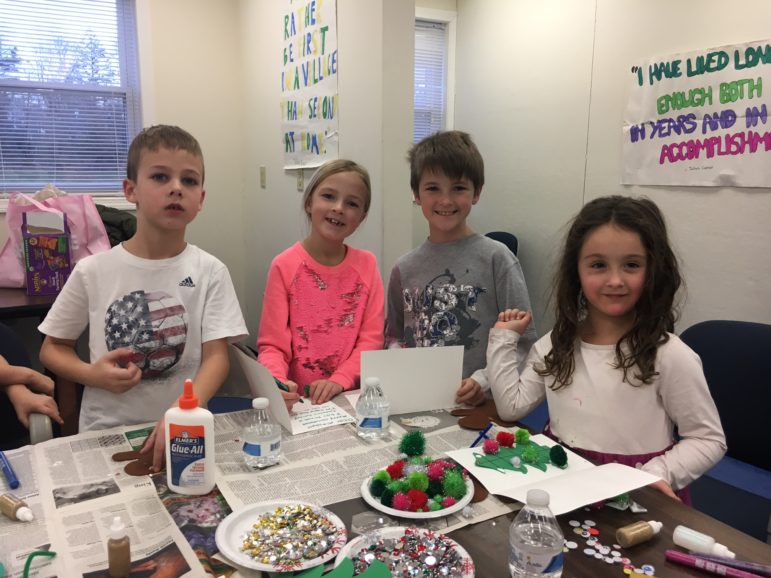 Adam Kornstein, Maddie Mitchell, Jack Mitchell and Harper Isufi