The Darien Arts Center recently received a grant from The Community Fund of Darien for its Danceabilities dance program for those with disabilities.
Danceabilities, a creative movement class for both children and adults, was started in 2009 by DAC Dance Director Bonnie Gombos and DAC dance instructor Marie Maccarone. The program presently has 17 students.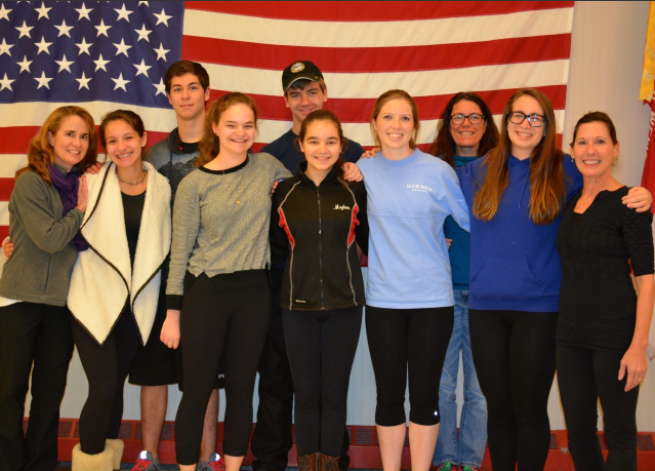 In addition to Gombos and Maccarone, Elizabeth Hall and Jordan Cassetta currently teach Danceabilities classes with many volunteer assistants at the DAC Weatherstone Studio and the Andrew Shaw Scout Cabin in Darien.
The classes provide a supportive learning environment in which students explore the world of dance by using classical ballet, tap and modern techniques. They are specifically adapted to the varying capabilities of the students.
"We love that we can provide a safe, welcoming and fun environment for these special students. It would be hard to say who is happier to be in class: the teachers, or the students," Gombos said.
_____________
— an announcement from the Darien Arts Center
_____________
With the success of the Danceabilities program and through a new relationship with Star, Inc. the DAC added an art program for those with disabilities in 2014. Artabilities, taught by DAC Visual Arts Director Beth Cherico, encourages students to create using varied media. It currently has 15 students that attend classes in the DAC Visual Arts Studio and at Star, Inc.
For more information about Danceabilities or Artabilities classes please call the DAC at (203) 655-8683 or email bonnie@darienarts.org. The Darien Arts Center is located at 2 Renshaw Road, behind the Darien Town Hall.