As of the day before Darien's St. Baldrick's head-shaving event kicks off, firefighters in town have already raised more than 150 percent of the $50,000 goal they set for themselves.
At this point, they're at $75,211, and you can still join them and get your head shaved. It's not too late!
Each of the town's three volunteer fire departments has a team raising funds for the annual event, and so far, Noroton Heights Fire Department is beating the other two, hands down: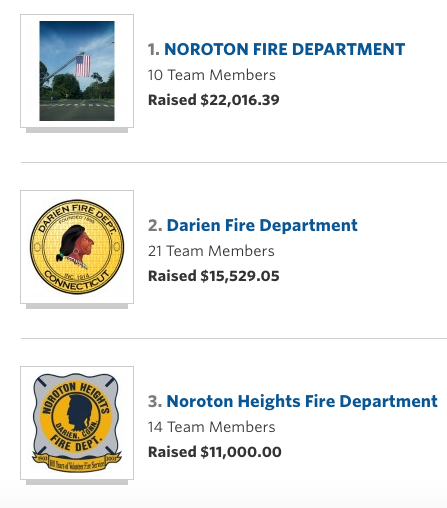 See these two announcements from the organizers. One on Facebook (see below) and one from the Darien firefighters challenge page on the St. Baldrick's Founcation website. 
From the Darien Fire Department on Facebook:
The members of the Darien Fire Department, Noroton Fire Department, and Noroton Heights Fire Department hope to see you there!!!
Walk-ins welcome!
From the St. Baldrick's Foundation website:
Be a hero for kids with cancer!
Join this St. Baldrick's event, and whether you decide to shave your head, volunteer, or donate, we hope you'll be a part of the excitement!
The St. Baldrick's Foundation is a volunteer-powered charity that funds more in childhood cancer research grants than any organization except the U.S. government.
Get involved and you'll be giving hope to infants, children, teens and young adults fighting childhood cancers!