After their debut at Darien Summer Nights last year, Barnstorm returns to Grove Street Plaza this Friday, July 14.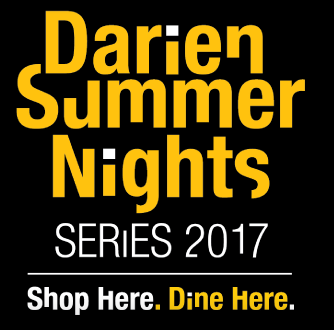 Barnstorm got their start practicing and recording in a horse barn located in South Salem, N.Y.
__________
— an announcement from Darien Summer Nights
__________
They possess a unique blend of styles including acoustic and electric bluegrass, folk, country, pop and rock.
Barnstorm's dynamic sound has amassed them a large following in both Westchester and Fairfield counties.
__________
Barnstorm website | on Facebook
__________
The band members include lead singer Anne-Marie Nordgren Stewart, Birks Erskine on lead guitar and vocals, Mickey Mallardi strumming on both rhythm guitar and lead guitar, Brian Coralian on drums, Paul Seymour on bass, and John Stuart with some Latin percussion. Please join us in welcoming them back to Darien Summer Nights at 6 p.m.
Baywater Properties, Grove Street Plaza and The Darien Chamber of Commerce encourage residents to come out this summer to Darien Summer Nights at what has become an incredible community gathering. See you Friday — and remember to shop local!