The story of how one young man triumphed over opioid addition is the subject of award-winning author Renée Hodges' memoir, Saving Bobby: Heroes and Heroin in One Small Community, which she'll discuss at 7 p.m., Tuesday, Sept. 25 at the YWCA in Greenwich.
Saving Bobby focuses entirely on handling recovery while assimilating back into society, describing life after Bobby left the structure and protection of multiple rehabilitation centers and half-way houses.
This raw, moving memoir describes a naïve aunt's deeply personal journey grappling with her own family's history of addiction, the crippling ripple-down effect of the disease in other generations, and the resources and holistic process used to help Bobby reclaim his life.
_____________
— This announcement previously was published by GreenwichFreePress.com.
_____________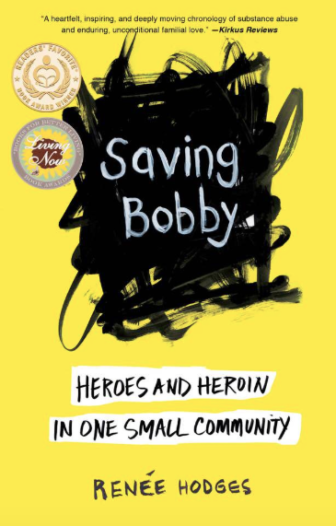 Bobby did make it — in part because recovery doesn't happen in isolation, and he had support from a caring community.
Hodges will discuss:
• Letting go of the stigma and shame of addiction and how a community helps
• How recovery is just beginning after rehab
• Things a caregiver should and shouldn't do to help someone in recovery
Although her Louisiana roots run deep, Renée Hodges and her husband have called North Carolina home for the past 30 years.
She co-wrote and self-published the Best Kept Secrets series of guides in the 1980s.
Settling into motherhood and raising a family, however, has been her most satisfying work, and today she is a wife, mother of three, writer, investor, community volunteer, and avid tennis player.
She is also a Shatterproof ambassador.
Saving Bobby
The YWCA is located at 259 East Putnam Ave. This event is sponsored by Greenwich Education Group, the YWCA, and Arch Street, the Greenwich Teen Center.