Come watch Darien Library's "Friday Night Feature" film "Whiskey Tango Foxtrot" at 6:30 p.m. and 8:30 p.m. on Friday, June 23, in the library's Community Room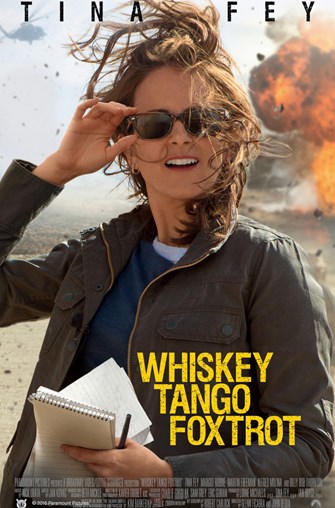 Tina Fey steps into the well-worn shoes of journalist Kim Barker in Paramount Pictures' adaptation of Barker's memoir The Taliban Shuffle.
This 2016 film features Tina Fey, Margot Robbie, Martin Freeman, Christopher Abbott, Billy Bob Thornton ; Rated R; 111 minutes; Presented with Captions for the hearing impaired.
__________
— an announcement from Darien Library
__________
Official Website | IMDb | Rotten Tomatoes | Metacritic | Wikipedia
Editor's note: This article originally was published June 23. The time stamp was changed to move the link off the home page after the movie was shown.