After a two-year hiatus, the Hindley Happening carnival is taking place on Saturday, May 7, with rides, fun food, and games where you and your kids can win tickets for prizes, the Hindley PTO announced.
Food offerings include Fjord, Darien Butcher Shop, Heights Pizza, Uncle's Hot Dogs, Worlds Best Sundae, Kona Ice, carnival favorites like cotton candy, and more.
"There is something for everyone, at every age," the PTO announcement said. The PTO uses the event to raise money for the school.
The carnival starts at 10 a.m. and runs till 6 p.m.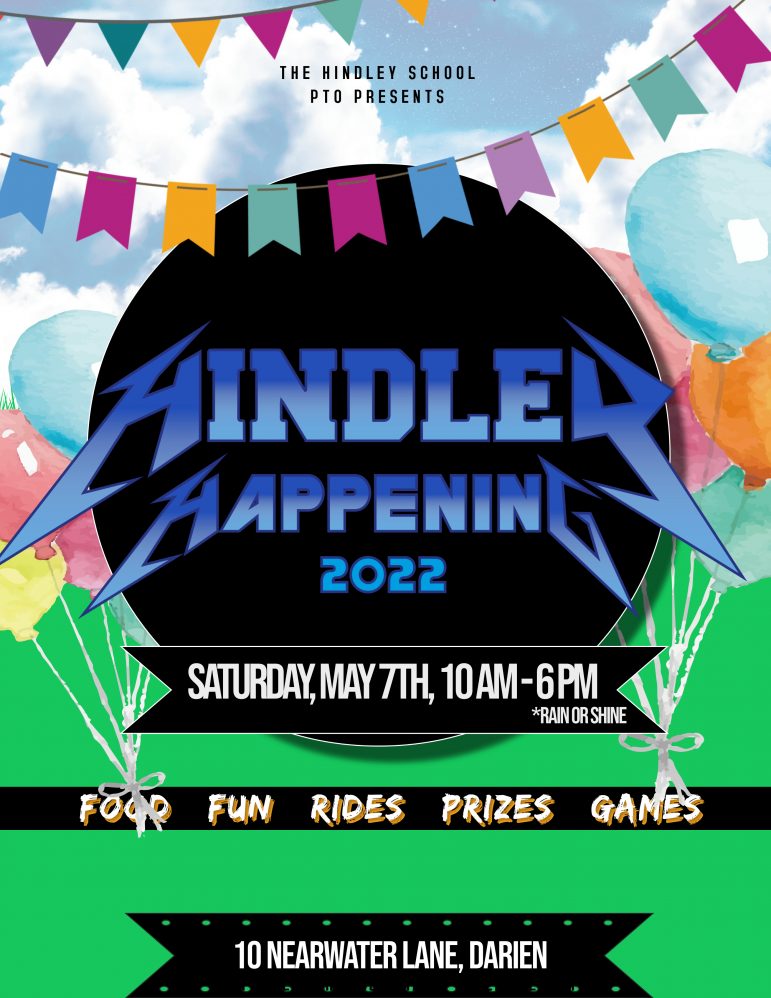 The Hindley Happening carnival is at Hindley Elementary School at the corner of the Post Road and Nearwater Lane.
Please walk if possible, or limited parking is available at St. John's Catholic Church or Noroton Presbyterian Church until 3 p.m.