Darien Library presents The Catcher Was a Spy, in two showings as part of the library's Friday Night Feature series, shown for free in the Community Room.
The movie is about a major league baseball catcher who becomes a spy during World War II and tries to stop Germany from making an atomic bomb. Based on a true story.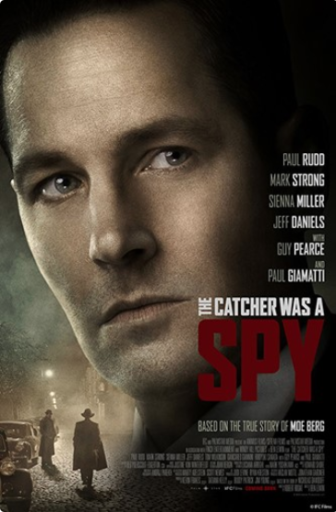 (2018) Starring Paul Rudd, Mark Strong, Sienna Miller, Jeff Daniels, Guy Pearce; Rated R for some sexuality, violence and language; 93 minutes; Presented with captions for the hearing impaired.
The movie will be shown in the Darien Library from 6:30 to 8:15 p.m. and from 8:30 to 10:15 p.m., Friday, Oct. 19. There's never any charge for a Friday Night Feature at the library.
____________
IMDb.com | Rotten Tomatoes | Wikipedia
____________
See also: