Teens are invited to participate in an after-hours talent competition at Darien Library. Friends and family members of performers are welcome to attend the event from 7 to 9 p.m., Saturday, April 6. Doors open at 6:45 p.m.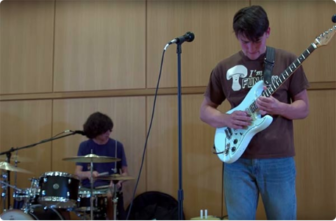 — an announcement from Darien Library
A $200 first place prize, $100 second place prize, and $50 third place prize will be offered to the best acts, chosen by a panel of guest judges.
Rehearsals will begin at 5:30 p.m. the day of the event.
Be in the Show
If you are interested in being an act register online or contact Teen Services Librarian Mia Orobona at MOrobona@DarienLibrary.org.
*Please note participants must be between 12-18 years of age, but do not have to be a resident of Darien.
Darien Library is located at 1441 Post Road. For more information, call 655-1234.