"From a Student Perspective," an art exhibit at the Maritime Garage Gallery, running from June 14 to Aug. 11, presents selected art from about 20 students from Norwalk C0mmunity College's Studio Arts, Graphic Design and Architecture Department.
The work is in a variety of media such as graphite, paint, collage, digital, photography, CADD, charcoal.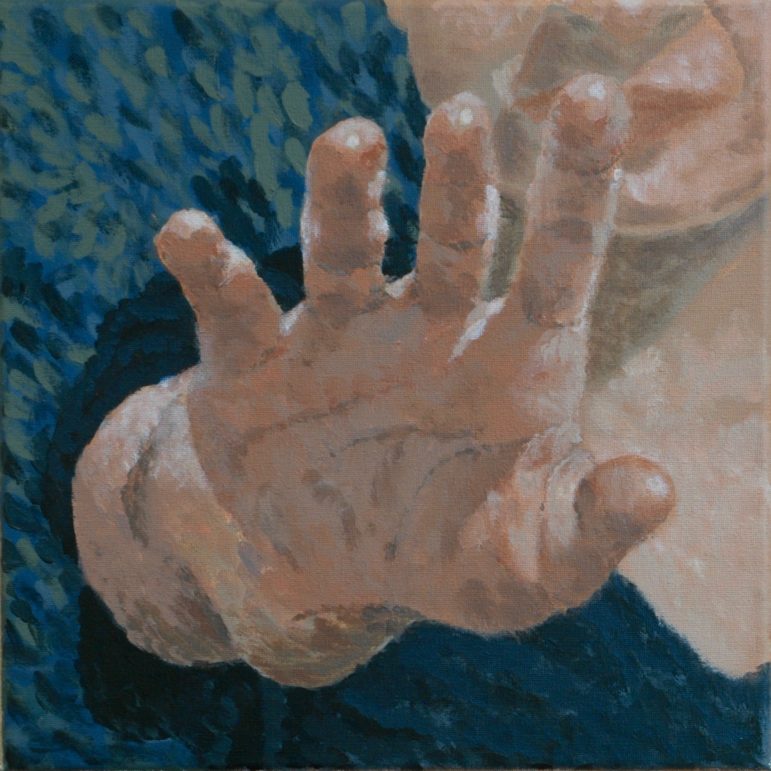 Exhibiting students include Joelle Calderon of Danbury, Amaris Diaz and Gavin Kantzas of Norwalk, Nadia Jean-Felix and Eimer Adames of Stamford, and Genesis Garcia of Bridgeport.
The gallery is free and open to the public from 9 a.m. to 5 p.m., Monday through Wednesday and 9 a.m. to 9 p.m., Thursday through Saturday, beginning July 1.
You can combine a visit the gallery with with a trip to the Maritime Aquarium, just across the street, or to another visit in South Norwalk. At the aquarium:
The Norwalk Community College Art, Architecture and Design Department offers a variety of programs, certificates and classes in the areas of studio art, graphic and web design, architecture, interior design and construction technology.
The Maritime Garage Gallery is collaboration between the Norwalk Parking Authority and the Norwalk Arts Commission in an effort to support art in public spaces.
For more information call 203- 831-9063, or email  maritimegallery@norwalkpark.org.