Stamford's St. Patrick's Day Parade kicks off at noon downtown, starting near the intersection of  Hoyt Street and Summer Street, winding downtown and ending up at Latham Park on Bedford Street (see map).
U.S. Sen. Chris Murphy is the parade marshal. This is the 23rd annual parade, according to the official website (although the official website also says it's the 22nd annual parade). The parade steps off and keeps on stepping, rain or shine.
Pre-Parade Breakfast, 9 to 11 AM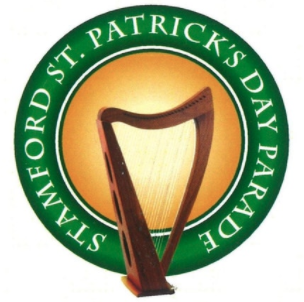 A buffet breakfast supporting the parade and 2018 Grand Marshal Senator Chris Murphy will be held at the Sheraton Stamford hotel at 700 Broad St., which is walking distance to the parade. Garage parking is available.
The buffet includes, bacon, eggs, potato's, coffee, juice, danish, bagels, and toast. Starting at 9 a.m., the breakfast will go till 11 a.m., giving you plenty of time to catch the 12 noon start of the parade.
During the breakfast, there will be step dancing, bagpipe performances and a brief ceremony at 10 a.m. for the passing of the sash from 2017 Grand Marshal Bob Callahan.
A full cash bar will be available during the breakfast for bloody marys, mimosas, Irish Coffee and more.
The dress code is "parade casual" (and likely more casual after a few mimosas). Tickets are $80. The event is open to everyone.