Sign up today for registered August classes at Darien Library by clicking on the name of each program below, and check out the library's Aug. 4 trip to the Railroad Museum of New England, where you can take a scenic ride an old train with your kids. 
— an announcement from Darien Children's Library
If you haven't signed your child up for our Summer Reading program, sign up online or in the Children's Library. Every child who registers will receive a FREE book!
Registration is on a first come, first-served basis.
Programs are open to Darien residents, those employed full time in Darien, or non-residents who are contributors to the Darien Library Annual Campaign at the $300 level.
Please register your child by their grade during the 2017-2018 school year.
All Aboard!
Join the librarians Saturday, Aug. 4 at the Railroad Museum of New England in Thomaston, CT from 11:30 a.m. to 1:30 p.m.
This scenic ride on a vintage diesel locomotive takes families along the Naugatuck River. The hour and a half journey will feature an oral history of the Naugatuck Railroad and the Railroad Museum of New England.
Families with children in grades K to 6.
*Please register each member of the family who will attend this field trip. Participants should meet at the picnic tables in front of the Railroad Museum of New England at 11:30 a.m. We will have a picnic lunch before the train ride begins at 12 p.m.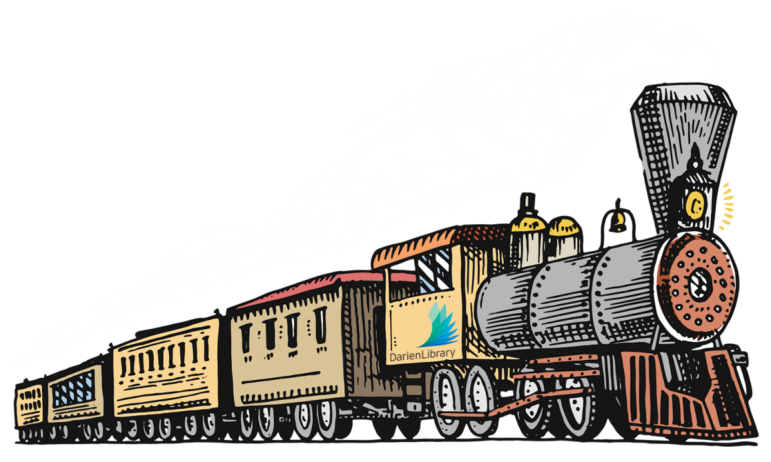 The train ride will take an hour and half. Attendees are welcome to explore the Museum after the train ride.
If this program is full, join the waitlist!
Register for Classes in August
Musicians of the Sun
Grades K to 3
Wednesday, Aug. 1 from 3 to 4:30 p.m.
Waitlist
Nature Detectives
Grades K to 2
Monday, Aug. 6 from 2 to 3 p.m.
Waitlist
Write Your Adventure
Grades 4 to 6
Tuesday, Aug. 7 from 4 to 5 p.m.
Waitlist
Murder Mystery Dinner
Ages 10 to 14
Thursdsay, Aug. 9 from 6:30 to 8 p.m.
Waitlist
Wildlife Superheroes
Grades K to 2
Monday, Aug. 13 from 2 to 3 p.m.
Waitlist
Library Scavenger Hunt
Grades 1 to 3
Thursday, Aug. 16 from 3 to 4 p.m.
Waitlist