Darien Library is offering a five-week coding course for adults, meeting on Wednesdays from 6:30 to 8:30 p.m., starting this coming Wednesday, Sept. 4.
Registration is now open. As of Wednesday morning, there were 10 spaces left in the course, half of the total available. The class continues through Wednesday, Oct.2.
Here's the library's description of the course: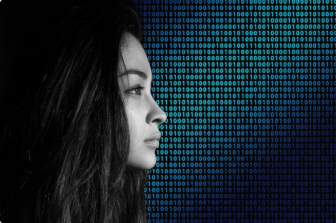 Calling all moms, entrepreneurs, college students, or anyone interested in learning the basics of computer coding!
We will explore programming in Python. Think of it as like a new language: in addition to learning syntax, and writing scripts, we will work on developing computational thinking-breaking down big problems into simple individual tasks.
The best news? No experience is necessary! Students are required to bring a laptop for use during this class.
Looking to learn Python on your own? We've got you covered.
About the Instructor
Varghese John, Ph.D., is an experienced technologist with a scientific research background and a love for learning and teaching science, technology and mathematics.
He has led large global teams delivering innovative solutions to complex problems for leading financial service organizations.
VJ is passionate about delivering STEM education for children and adults in order to build a community of citizens who can apply logic and scientific thinking to address global challenges.