Some changes have been going on in the way Darien High School seniors are applying for college, with increasing numbers using the early decision option and a college in Silicon Valley now becoming a popular choice.
The college application process at Darien High School has also undergone a change since guidance seminars were introduced, said Paul Ribeiro, the school's guidance director, told the Board of Education at its regular meeting Tuesday.
Guidance seminars are a collective meeting with students allowing their questions to be answered at once, instead of many different students asking the same questions, he said.
The increasing trend in early decision applications now accounts for 138 applications from DHS seniors submitted and 94 being accepted (see second chart below; not all statistics are final, which may account for some discrepancies between charts).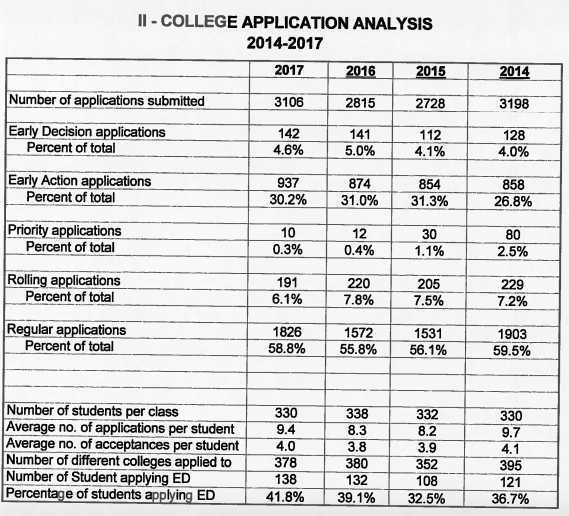 Ribeiro said he expects this number to increase, which means the Guidance Department will be more accountable for their students earlier on in the college application process.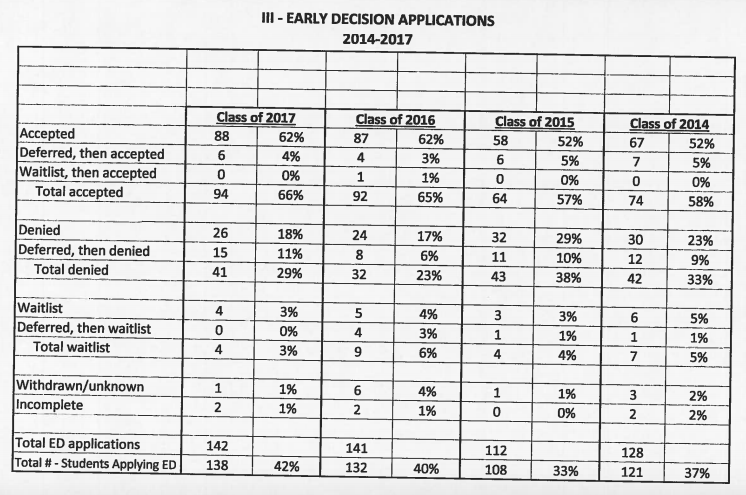 Some of the most popular schools students applied to were the University of Connecticut, with 66 applicants; University of Michigan, 47; Boston College and Villanova, 42 each; and the University of Vermont, 38.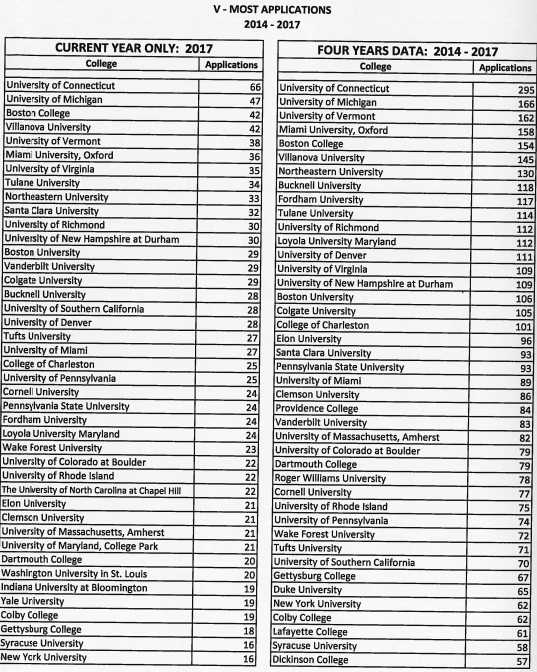 Yes, They Know the Way to San Jose
One of the surprises to many of the counselors and Ribeiro himself, he said, is the surge in popularity of Santa Clara University in San Jose, Calif., which had 32 applicants.
One of the lesser known schools compared to big names like U Michigan, Villanova, and Boston College, Santa Clara University had the longest line for students asking questions and expressing interest during the college admissions fair at the high school.
This year, nine students will be attending Santa Clara University — by far the most DHS students for one college.
Ribeiro noted that the applications for state schools decreased compared to previous years. The popularity of certain schools this year most likely contributed to that trend.
Ribeiro: Visits from College Representatives Help
In the college application process, one of the most beneficial items for students are college visits, Ribeiro said. The Class of 2017 will be attending 146 different colleges. Of these schools, representatives from 91 have actually visited DHS at some point in the school year.
The school's "open-door policy" for college representatives really helped students get a clearer idea of what those schools are like and whether or not they want to attend them, he said. Students were able to ask college representatives what the admission process was like for that specific school, tips for applying, statistics and what college was like in general.
Some students have even said that the college visits opened their eyes to certain schools that had never been on their radar, according to Ribeiro.
More Tables from Ribeiro's Report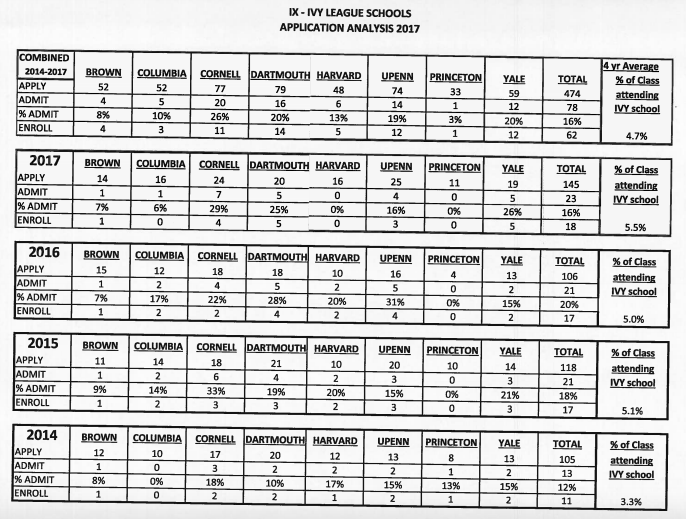 Editor's note: This article was updated and tables were added at 11:23 p.m., Wednesday.