Dr. Sara Niego, the Eating Disorders Program service chief at Silver Hill Hospital will give a presentation with an informal discussion on "Understanding Eating Disorders," Feb. 28 at the Depot Youth Center. The event is for parents.
— an announcement from the Depot Youth Center
Orienting patients towards lives of recovery and away from their eating disorders is Niego's life work.
"I like every patient", she says of her mission. "There is no patient I don't like treating, no kind of patient or disorder. I see people as people, not patients, and I think that's my defining feature."
Dr. Niego holds her M.D. from Columbia University's College of Physician's & Surgeons. Prior to joining Silver Hill's medical staff, served as attending psychiatrist for the Institute of Living's Eating Disorders Program in Hartford. She has an extensive background in both research and the clinical treatment of eating disorders.
"You can't really help patients unless they feel they are heard and understood by you", she believes. "What I bring to my treatment of patients is all this knowledge I've garnered through the years plus someone I think they can relate to."
Her presentation runs from 7:15 to 8:30 p.m., Thursday, Feb. 28 at the Depot Youth Center, 25 Heights Road. Coffee and great snacks provided!
The event is free, but please RSVP.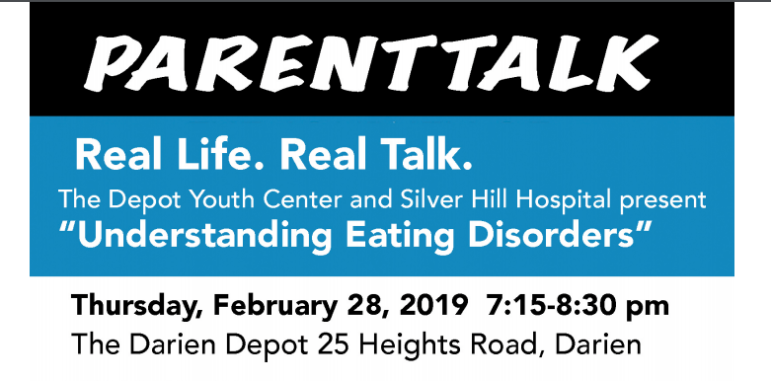 This article originally was published Feb. 6. The timestamp was changed to put the link back on the Darienite.com home page.