Get close to some of the most strangely beautiful — but painfully dangerous — animals in the sea as The Maritime Aquarium at Norwalk offers a newly expanded exhibit of jellyfish.
With "Journey with Jellies," The Maritime Aquarium now displays the most jellyfish species in the region.
Jellies — as they should be called, because they're not fish — have been among the most popular animals in The Maritime Aquarium for more than 20 years.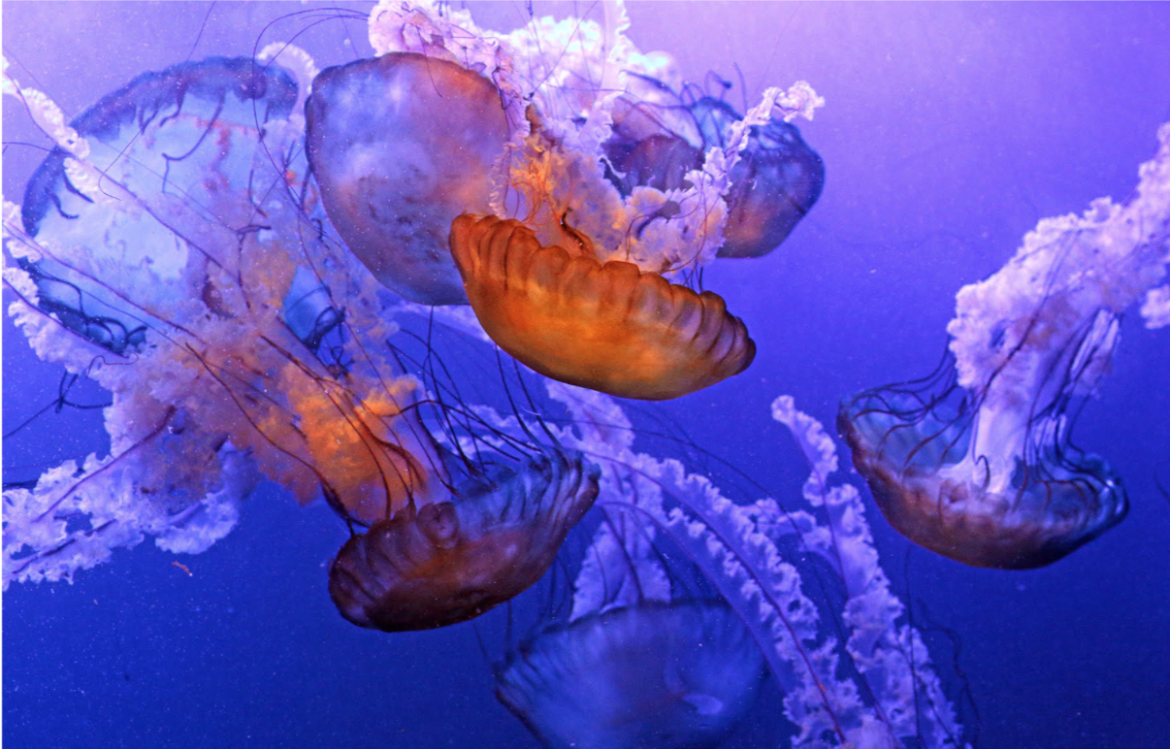 This bigger new space builds around the tall centerpiece display of moon jellies, and offers large new displays with such non-native species as Pacific sea nettles, flower hat jellies, Japanese sea nettles and more.
"Journey with Jellies" has traditional "window" displays of jellies, but also unique displays of jellies living in cascading globe and half-dome habitats.
"Jellies are among the most simple animals, thriving without a brain, heart, lungs, gills and really any of the other organs that we believe an animal must have to survive," said John Lenzycki, the aquarium's curator of animals.
"Yet survive they have, for millions of years, in forms and colors that are fascinating."