Learn the basics of how best to honor your loved one with an obituary in this hour-long class with Jamie Passaro, who runs dear person obits based in Eugene, Oregon.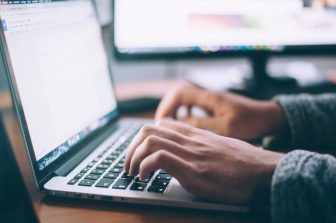 — an announcement from Darien Library
Writing an obituary is an important task. Obituaries are history, journalism, and poetry. They are often the last word.
All participants will receive Jamie's 25-page booklet "Writing an Obituary in Four Easy Steps." Q&A will follow Jamie's class.
If You'll Be Attending …
Register for Obituary Writing 101
Need help registering? Email Adult Programming at apstaff@darienlibrary.org.
This event will take place on Zoom. You will receive an email confirming your registration with a link to join the Webinar after you register for the event.
About 'Begin With the End in Mind'
This program is part of a series, Begin With the End in Mind. The end is not a topic many feel comfortable discussing and that is why we are often not prepared when the time comes.
It is to everyone's advantage to discuss plans and preferences regarding death. The goal of this series is to help attendees and their loved ones learn how to properly plan from beginning to end.
This series will take place the first Wednesday evening of every month at 7 p.m.