The 2017 movie "Kong: Skull Island" will be shown at 6:30 and again at 8:45 p.m. Friday at Darien Library. The movie is free and lasts 1 hour and 58 minutes.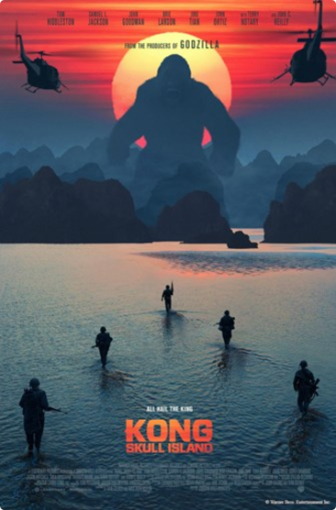 A diverse team of scientists, soldiers and adventurers unite to explore a mythical, uncharted island in the Pacific, as dangerous as it is beautiful.
Cut off from everything they know, the team ventures into the domain of the mighty Kong, igniting the ultimate battle between man and nature.
As their mission of discovery becomes one of survival, they must fight to escape a primal Eden in which humanity does not belong.
The film features Tom Hiddleston, Brie Larson, Samuel L. Jackson, John C. Reilly and Jing Tian. It's rated PG-13 and is presented with captions for the hearing impaired.
— an announcement from Darien Library
_______________
Here's more information from around the Web about the movie:
Official website | IMDb.com | Rotten Tomatoes | MetaCritic | Wikipedia