Darien "Indoor Sidewalk Sales" take place at participating stores in town from this Thursday through Saturday, July 19 to 21.
"Looking for that special find? Visit your favorite Darien shops during Indoor Sidewalk Sales!!" the Darien Chamber of Commerce says on its website. "Darien is especially lucky to have so many locally owned businesses who are generous to all!
"Please remember to reach out to Chamber members when making a choice for doing business.
"REMEMBER-BUY LOCAL!"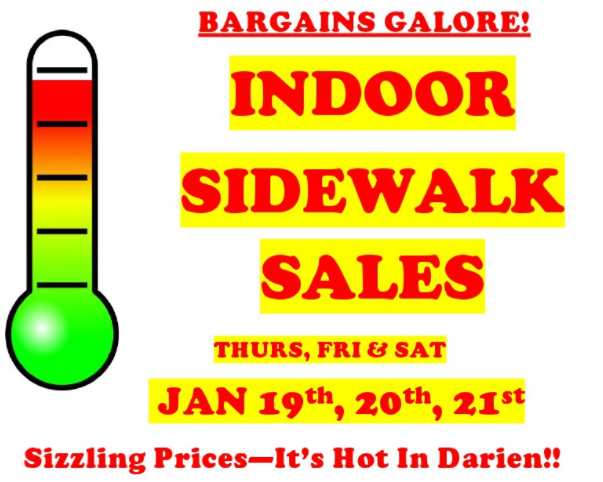 These retailers are participating:
Aquarius
At Home in the Heights
Beadz Boutique
Brown & Co.
Darien Sport Shop
The Dock Shop
Helen Ainson
Everything Is Rosey
Kirby and Company
Pure Barre
Runner's Roost
Spree
The Gardener's Center
Town House Finds
Wiggles & Giggles
Wild Birds Unlimited