The Darien Old Timers Athletic Association on Monday, Nov. 12 will recognize the accomplishments of Darien athletes, coaches, and other individuals "who support the opportunity for athletics to be part of the educational and community experience in Darien."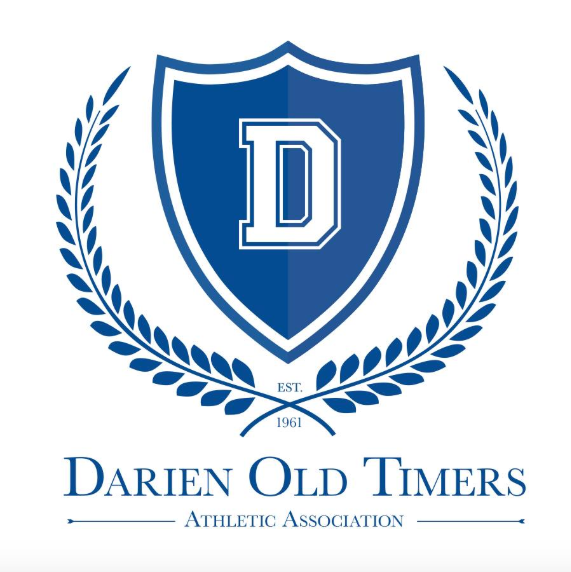 — an announcement from the Darien Old Timers Athletic Association
The 57th Annual Sports Award Dinner will be held starting at 6:15 p.m., Monday, Nov. 12 at The Water's Edge at Giovanni's, 2748 Post Road, Darien.
This year's honorees include:
Dick Costello is a Local Honoree who was a former star Darien High School athlete, earning Varsity Letters in Football, Basketball, and Baseball: he also earned FCIAC Honors in Football and Baseball. Dick played Little League and Babe Ruth League Baseball, earning All-Star recognition. Dick attended the United States Naval Academy, serving as both a General Line and Supply Corps Officer, and retiring as a well decorated Captain. Following his Navy career, he worked as a senior executive for defense contractors BAE Systems IT and Serco.
Mac Budd is a Local Honoree who was a former Darien High School athlete, earning Varsity Letters in Football, Ice Hockey, and Baseball, and playing on FCIAC Championship Teams in each sport and one CT State Championship Team in Football (undefeated in 1979). Mac attended Amherst College where he was a Varsity athlete in Football and Baseball: the teams won the Little Three Championships. Following college, Mac worked in the financial industry as Bond Trader in the US Treasury market.
Jim Case is a Local Honoree who starred at Darien High School as a Varsity Baseball pitcher and the winning pitcher for the 1970 Darien Babe Ruth League which won the New England Championship against a highly favored Puerto Rico All Star team. Jim attended Colgate University where he continued his star Baseball performances. He graduated from St. John's University Law School in 1980, and relocated to Detroit. MI, where he works in commercial, contract, construction, and surety law for Kerr, Russell, and Webster, PLC.
Doug Lawrence is a Local Honoree who played Varsity Football and Baseball at Darien High School, where he was a member of the 1971 FCIAC Championship Team. Doug was also very active in the local Darien Little League and Babe Ruth League Teams, playing centerfield in the 1971 Babe Ruth All Star Team that won the CT State Championship and advanced to the New England Regionals. Doug earned a BS in Business Administration from Bryant College and an MBA from Rockhurst College in Kansas City. He is a CPA who has been practicing in Darien for 27 years. Doug is a long time Little League coach in Rowayton and Darien.
Kimberly Martini Karas is the Female Achievement Honoree who was an All-Star Softball player for Darien High School and Darien Lassie League Teams. She graduated from Mount Saint Mary College with a BS in Nursing: while there she was honored by the U.S. Navy for Community Service. Following graduation, she worked at Yale-New Haven Hospital, Norwalk Hospital, Greenwich Woods Health Care Center and Pear Tree Point School before becoming a School Nurse for the Darien Board of Education. Kimberly is a 32 Year member of the Darien Fire Department, is the first female member of the Department, and has served as VP and on the Board of Trustees.
Mike Baldwin is the Male Achievement Honoree who earned his fame as a very successful International Motorcycle Racing Champion. He won five AMA Superbike Formula 1 Championship Titles, was the first rider to win 3 Suzuki 8 Hours races, and had 16 AMA National wins. Mike is currently the Sales Manager for Woodstock Harley Davidson, Kingston, NY.
Susan Warren is the Community Achievement Honoree who served as the executive director of the Darien Emergency Medical Services/Post 53 and Director of Ambulance Services for Darien for 20+ years, as well as the leader of Ballet With Susan Warren which taught ballet to many Darien youth. Susan currently lives in Lake Sunapee, NH, where she is the Executive Director of The Fells Historic Estate and Gardens.
Meredith Koch is the James Carlson Achievement Honoree, which is given for overcoming adversity. Meredith is a graduate of Greens Farms Academy (with Honors), Boston College (BS in Biology), and the University of Vermont (MS in Mechanical Engineering), and a high school Varsity Field Hockey and Softball player. During her school years, she has also volunteered as an EMT with the Darien EMS/Post 53, the Stamford Hospital Emergency Department, and the Colchester (VT) Rescue Squad. In 2015, Meredith suffered severe injuries while helping friends move: an upright piano fell on her, breaking her back and leaving her paralyzed from the waist down. Since that terrible accident, she has undergone major surgeries and rehabilitated herself to the point she can walk and compete in Paralympic swimming. Meredith now serves as an active spokesperson for raising awareness and funds for adaptive sports, and has won awards for her uplifting advocacy.
This annual event allows the Darien Old Timers to fund scholarships for Darien High School student-athletes and monetary support to other local programs that have a recognized need.
It is also a time to meet with old friends and to reminisce about days gone by. Last year, the Darien Old Timers Athletic Association awarded $7,500 to the Darien High School scholarship program and $3,000 to the Darien Human Services Department.
Tickets are available for $70 per person or $700 for a table of 10. For tickets contact: Joe Warren at 203-940-3296, Bill Peters at 203-536-1455, or Ed Schildnecht at 203-940-1399.
Tickets can also be purchased on Facebook  or at Eventbrite.com. A service fee will be added to the cost of tickets purchased on-line.