Darien Library this Friday is showing Operation Finale, the 2018 movie about how a group of secret agents from Israel captured the man who masterminded the  Holocaust.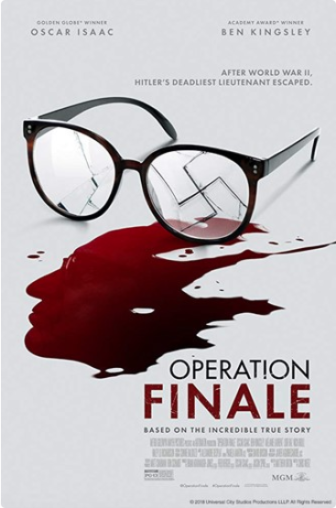 — an announcement from Darien Library
The film will be shown twice, at 6:30 and 8:45 p.m. on Friday, Jan. 4 in the Community Room. The movie is two hours and two minutes long. Like all Friday Night Features at the Library, it's free.
This cinematic adaptation of historical events covers the arrest of SS officer Adolf Eichmann. He was tracked down in Buenos Aires, captured, and brought to Israel for trial in 1961.