The "Day to Create" Community Arts Festival on Saturday afternoon includes a variety of crafty activities for kids — including hands-on arts, face painting, animals and more — and an opportunity for adults to learn more about community nonprofit agencies.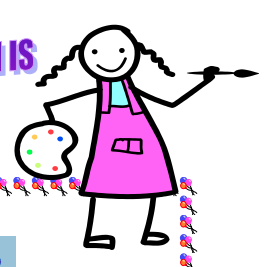 Made possible through the generosity of local non-for profit agencies, the event is organized by the Darien Youth Commission.
Former Ringling Bros. & Barnum & Bailey Ringmaster Joe Barney will be performing in the Town Hall Auditorium starting at 12:15 p.m.
Barney is an award-winning comedy magician who has performed throughout the country. Joe also performs as a clown and has appeared with The Big Apple Circus.
Admission is $4 per person, payable at the door. Doors open at 12 noon in the Town Hall Auditorium, with show time at 12:15 p.m. The festival with crafts for kids then runs in the Gymnasium from 1 to 3 p.m.