Watch the Darien Library's Wednesday Matinee film "The Dressmaker" at 1:30 p.m. on Wednesday, June 21, in the library's Community Room.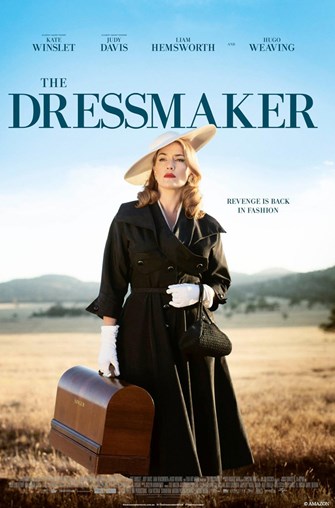 An accomplished dressmaker returns to her backwoods hometown in 1950s Australia, which she fled at a young age after she was accused of murdering a boy.
While running a local dress shop, she investigates the murder mystery that ruined her life.
This 2015 film features Kate Winslet, Liam Hemsworth, Hugo Weaving, Sarah Snook, Judy Davis Rated PG; 118 minutes; Presented with Captions for the hearing impaired.
__________
— an announcement from Darien Library
__________
Official Website | IMDb | Rotten Tomatoes | Metacritic | Wikipedia