Join us at 3 p.m. on Wednesday, June 21, in the Teen Lounge at the Darien Library for "Classic Teen Movie Festival" Feature "Clueless" .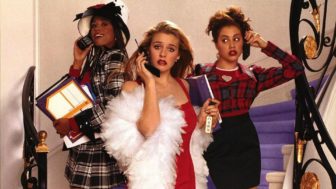 A rich high school student tries to boost a new pupil's popularity, but reckons with affairs of the heart getting in the way.
This 1995 film features Alicia Silverstone, Stacey Dash, Brittany Murphy; Rated PG-13; 110 minutes.
__________
— an announcement from Darien Library
__________
Official Website | IMDb | Rotten Tomatoes | Metacritic | Wikipedia