Darien Gives Away Free Food Scrap Compost: First Come, First Served
June 8 @ 7:00 am

-

2:45 pm

Free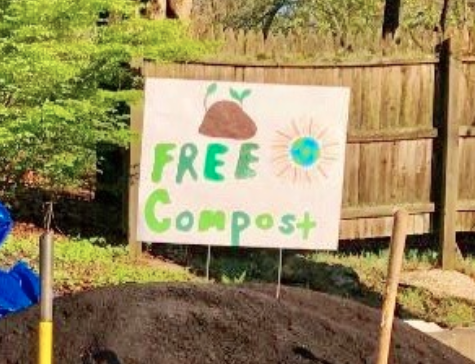 On Saturday, June 8, 2019, the Town of Darien is making high quality food scrap compost available to residents for FREE on a first come, first served basis!
Simply bring a pail, bucket, or other receptacle to the food scrap drop-off area at the Darien Recycling Center, 126 Ledge Road, on Saturday and take some compost home!
— an announcement from the Darien Advisory Committee on Sustainability
The Darien Recycling Center is open from 7 a.m. to 2:45 p.m., and a current permit (sticker) is required to enter the facility. In case of severe weather, the event will be on Saturday, June 15.
This high-quality food scrap compost is provided in conjunction with the successful Town of Darien residential Food Scrap Recycling program, which was developed by the Darien Advisory Committee on Sustainability.
We are proudly the first municipality in lower Fairfield County to offer this service, which allows residents to recycle all food scraps, including fruits, vegetables, meat (including bones), fish, dairy, bread, rice, pasta, raw and cooked foods.
Approximately 20 tons of food scraps have been recycled since the program launched in October 2018.
This compost giveaway enables residents to experience firsthand the benefits of the nutrient-rich soil amendment that results from composting organic material. Food scrap compost can be used in one's vegetable garden, flower beds, or to enrich turf in place of chemical fertilizers.
Residents need not be participating in the Food Scrap Program to take some compost, but new participants are strongly encouraged. Food scrap recycling is easy and results in a meaningful reduction to the solid waste stream, which results in less trash incinerated at the Wheelabrator Plant in Bridgeport.
Volunteers will be present to answer questions and to help you get started, and will also have food scrap recycling starter kits available for $25 (cash or check, payable to Town of Darien). In addition, extra rolls of compostable bags for kitchen collection containers will be available for $2 per roll.
For questions about the June 8 compost giveaway or about the food scrap recycling program, please contact Recycle@DarienCT.Gov.  Program updates are frequently posted on Facebook and Twitter.
Related Events