Anthem Band Performs in Outdoor Concert at Levitt Pavilion
July 20 @ 7:30 pm
Free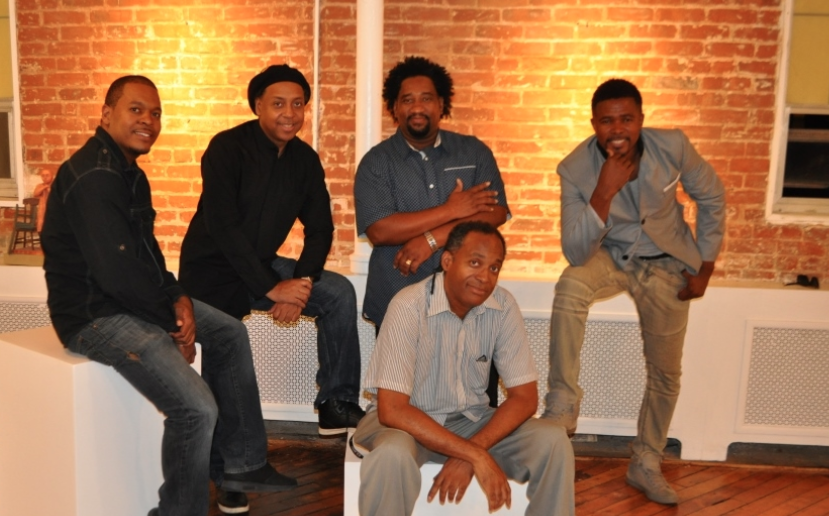 Anthem will perform "Sounds of Brazil: Featuring Women in Brazilian Jazz" starting at 7:30 p.m., Saturday, July 20 in an outdoor concert at the Levitt Pavilion for Performing Arts in downtown Westport.
— an announcement from the Levitt Pavilion
From Traditional Roots Reggae to dance hall, Anthem can play it all with their own diversity.
Anthem has appeared with Sister Carol on the Conan O'Brien show & played for The NBC, NBA All Star weekend after party in Washington DC with the Isley Brothers.
The band has toured Bermuda, St Croix, Canada, Korea, Japan, Guam, Hawaii, and Kwajalein Island. They've also entertained the troops over seas on a month long A.F.E. tour.
Anthem has performed on shows with Third World, Yellow man, Jimmy Cliff, Big Mountain, The Wailers, Burning Spear, Black Uhuru, The Neville Bros, The Temptations, Freddy Jackson, George Benson, Maxi Priest, and many more.
The band is led by its founder and talented songwriter, Courtney "Coozie" Mellers. Coozie has played bass, rhythm guitar, piano and produced songs on albums for some of the founders of Reggae such as Lee Scratch Perry, Sugar Minott, Horace Andy, Max Romeo, & Denroy Morgan.
About Levitt Pavilion's Concerts
The Levitt Pavilion offers about 50 outdoor concerts each summer at its outdoor venue along the Saugatuck River in downtown Westport.
Here's a note from the Levitt describing some of their rules:
—The lawn and the ice cream concession are open to the public one hour before show-time.
—Facility is closed to public during load-in and sound-check.
—Picnics are welcome.
—The Levitt Pavilion and its perimeter is a non-smoking area.
—Pets are not allowed.
In case of inclement weather, check the Levitt website or call our concert hotline (203-221-2153) at or after 4:30 p.m. on the day of the show for a location status update. While we have a nearby rain location for free shows, we always do our best to stay outside shower or shine!
See also: Tips for enjoying your visit to the Levitt Pavilion
Related Events